Rental Home Details
640 - Crescent Edge from $249.00 per night (A)**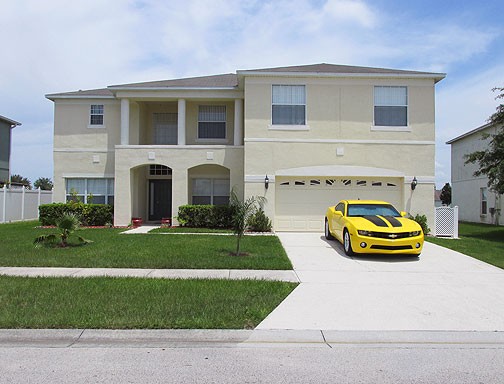 6 Bedroom 3 Bathroom Pool, Spa & Games Room with Free Wireless Internet
Photos
Details
Distance to Disney:
15 minutes
Location of Home:
Crescent Lakes
Accomodations
Maximum Occupancy:
14
6 Bedrooms
3 Bathrooms
1 King Bed
2 Queen Beds
4 Twin Beds
1 Double Bed
Sofa Bed
Pets Allowed:
No
Included Amenities
Spa
9 Televisions
3 DVD Players
Stereo System
Dishwasher
Microwave
Laundry Room
Towels/Linen
Games Area: Billiards, Foosball & Air Hockey Tables
Wi-Fi
Safe
Available Options (at additional cost)
Crib
Gas BBQ Grill
High Chair
Neigborhood: Crescent Lakes
Crescent Lakes is a beautiful and very well kept community, peaceful and quiet, with idyllic and relaxing views. It also offers lots of recreational facilities such as basketball courts, tennis courts, softball areas, children's play areas, and nature reserves behind the community for beautiful and scenic walks. This convenient location is only 15-20 minutes from Disney, 30 minutes from Universal Studios and 20 minutes from Sea World and the famous International Drive.